Why I love teaching yoga
One of my greatest joys is teaching and sharing the benefits of yoga with others. It is so fulfilling to hear from students who tell me how yoga has enabled them to feel calmer overall, empowered them to work through aches and pains without needing medication for relief, and improved their mobility, stability, strength and balance.
Yoga has given me the tools to journey through life with more ease and grace. But, it wasn't always that way…
My journey
I began my journey while working as a graphic designer at MAD Magazine in New York City. Sitting at a computer compounded aches and pain in my back due to scoliosis. After trying a few yoga classes after work, I was hooked. It was a wonderful to stretch and release tension after sitting at a desk for most of the day and literally "pounding the pavement" of NYC walking most places. My consistent yoga practice alleviated lower back pain symptoms and I felt so much better in my body and mind.
Inspired by my physical health improving, I began my journey to become a certified yoga teacher.
Training and certifications
E-RYT 500 – Experienced Registered Yoga Teacher with Yoga Alliance
YACEP – Yoga Alliance Continuing Education Provider
300-hour of advanced training with YogaWorks in NYC and Los Angeles in 2018
200-hour certification with YogaWorks in NYC in 2008
200-hour certified Kundalini yoga instructor through Prana Mandir in NYC in 2005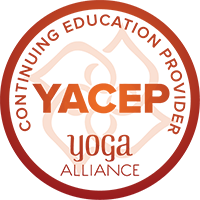 What others are saying…
Marla is a wonderful yoga teacher! Her classes are uplifting and energizing, and are accessible for all levels. Highly recommend.
Marla's online Zoom yoga classes have been a lifesaver during this Covid-19 lockdown. Her teaching is very detailed, with many subtle instructions on how to improve form and alignment. The class flows beautifully from one asana to the next, building up in heat and then gradually cooling down. I would recommend Marla's class to all levels of Yogis, beginner to advanced, as all will benefit.
Marla Wyche's yoga classes are amazing! She is very passionate about her practice and it shows in her classes. I usually attend her Saturday morning class (which is a vinyasa flow) and it is one of my favorite hours of the week!! All of her other classes are outstanding as well. Thank you Marla! I always feel so great and refreshed every time I take your classes.
I started taking Saturday morning flow with Marla at the Canyons Athletic Club but now that we are all practicing social distancing, I do the class through Zoom. Marla is a wonderful teacher and I look forward to the class all week.